Back to all posts
Posted on
New Raymond High School: Community Feedback Survey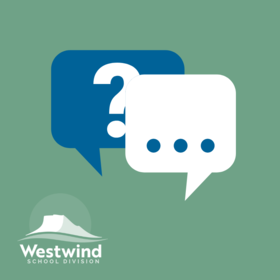 Westwind School Division has, in their current capital plan, a submission to Alberta Education for a new Raymond High School.  PLEASE NOTE: At this point, a new high school has not been announced.  
As we work towards an announcement in the future, we would like to better understand what the interests of students and parents are related to education and the school experience. The feedback collected from this survey will be very helpful in informing/developing the concept design of the new school. Surveys have been emailed to parents and students.
In the event that a new school is announced, Westwind will be organizing a formal community meeting to answer questions and invite all stakeholders to collaborate on charting the roadmap to a new school in Raymond.
We appreciate your feedback! If you have any questions surrounding this survey, please reach out to inquires@westwind.ab.ca.