News
Posted on Nov. 2, 2018
Parent/Teacher Night is Wednesday November 7th  beginning at 5:00 p.m. to 7:00 pm. This is an invitation for you to meet with the teachers and discuss your student's progress. You can also make personal…
Posted on Nov. 6, 2018
The Raymond High School, along with the Raymond Junior High, will be hosting a Remembrance day program on Thursday, November 8 at the Raymond High School Gym. The program will begin at 10 AM and will…
Posted on Nov. 6, 2018
We have flex periods twice a day from Monday to Thursday. What are flex periods? They are 25 minute periods (one in the morning and one in the afternoon) in which students have the opportunity to facilitate…
Posted on Oct. 22, 2018
Congratulations to our cross country team who finished 3rd in 2A Provincials over the weekend. The cross country provincials were held in Vermilion, Alberta. We had 10 students participating over the…
Posted on Oct. 12, 2018
Due to unforeseen circumstances, the football game versus Catholic Central that was scheduled at 5 PM, will no longer be played. Thank you.  
Posted on Aug. 31, 2018
First Day Back to School Tuesday September 4, 8:20 AM All Students will meet in the gym at 8:20 and there will be an assembly to start the school year. Schedules will be passed out and general instructions…
Posted on Jun. 26, 2018
Chloe Lacey has been selected as the valedictorian for the Raymond High School Class of 2018 When Chloe Lacey was asked to go meet with Principal Todd Heggie on Monday, she was nervous.  She had definitely…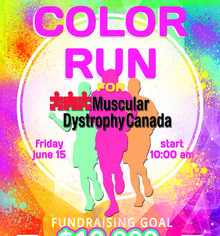 Posted on Jun. 7, 2018
Students at Raymond High School and Raymond Junior High School are raising money for Muscular Dystrophy research. This fundraising drive will conclude on Friday, June 15 with a Color Run behind the schools.…
Posted on Jun. 1, 2018
RHS Parents and Students, Westwind School Division now offers free eBooks and audiobooks to our students! Our digital library connects students with a collection of reading materials to supplement their…
Posted on May. 28, 2018
Every year Mr. Mike Maynes takes his Social 20 students to prepare and plant trees in order to help students applying their learning about how the environment affect society.
Posted on May. 28, 2018
The Annual General Meeting for the Raymond High School Council will be held on June 20 at 7 p.m. in the High School. All are welcome to attend. The positions of treasurer, grad chair and a member of large…
Posted on May. 14, 2018
The Westwind School Division High School Track and Field will be hosted at Raymond's Victoria Sports Complex on May 14, 2018.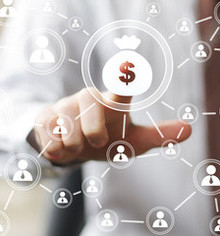 Posted on May. 14, 2018
We are now set up to receive payments through electronic transfers. Any payment to the school can now be made by setting up Raymond High School as a transfer recipient within your own online banking.…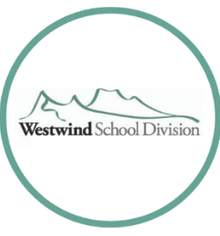 Posted on Apr. 23, 2018
We are aware that some of our parents have chosen to keep their children home from school today to participate in a "Sex Ed Sit Out." We would like to direct all of our Westwind families to our current…
Posted on Apr. 11, 2018
In support of the Hirsches, Boulets and the Humboldt Broncos hockey families, please wear your favorite jersey Thursday April 12, no matter the color or team. We join communities across Canada taking…