Back to all posts
Posted on
RHS Comet Show Choir Presents: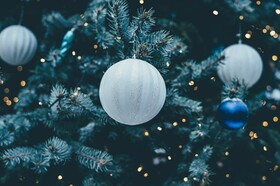 Friday December 3rd
3 Show Times: 4:00 pm, 6:00 pm & 8:00 pm
Location: Raymond High School Gym
Due to Covid restrictions and vaccine mandates RHS Comet Choir will not be able to perform to a live audience. To faciliate these circumstances the show will be filmed and then shown on the big screen at the school.
Because of licensing restrictions sale of tickets will not take place this year, instead the acceptance of donations to the Show Choir progam will be accepted in leui of ticket sales.
Each show will have a seating capacityy of 300 persons, masks and social distancing between family groups are required.
A link to reserve tickets click here.    Show Choir Tickets
Donations can be sent to rhsfees@westwind.ab.ca or cash will be accepted at the door. 
(Please indicate in the note area that it is for Show Choir donation) 
Thank-you for your support of the RHS Show Choir Program!